Third-party cookies are required for our Learning Tools Interoperability (LTI) to work properly. If you attend a school that utilizes this integration, your browser must allow third-party cookies for this feature to work properly.
When in Google Chrome, open the Customize and Control Google Chrome menu and select "Settings".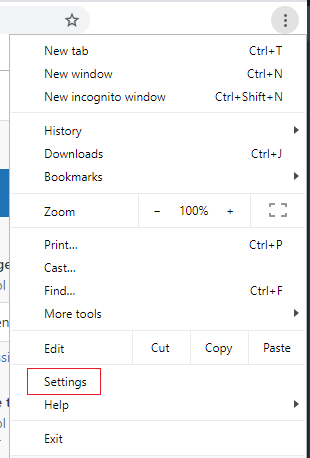 This will open a new tab with a search box at the top of the page. In this search box, type "cookies" (without quotes).

Then click on Site Settings.

Now click Cookies.

Ensure that your cookie settings look like the image below.