The Course PIN is a unique identifier for your course. This is used by students during the registration process to make sure they enroll in the correct course.
You can find the PIN in your course overview section (pictured above) as well as on your "My Courses" page (pictured below).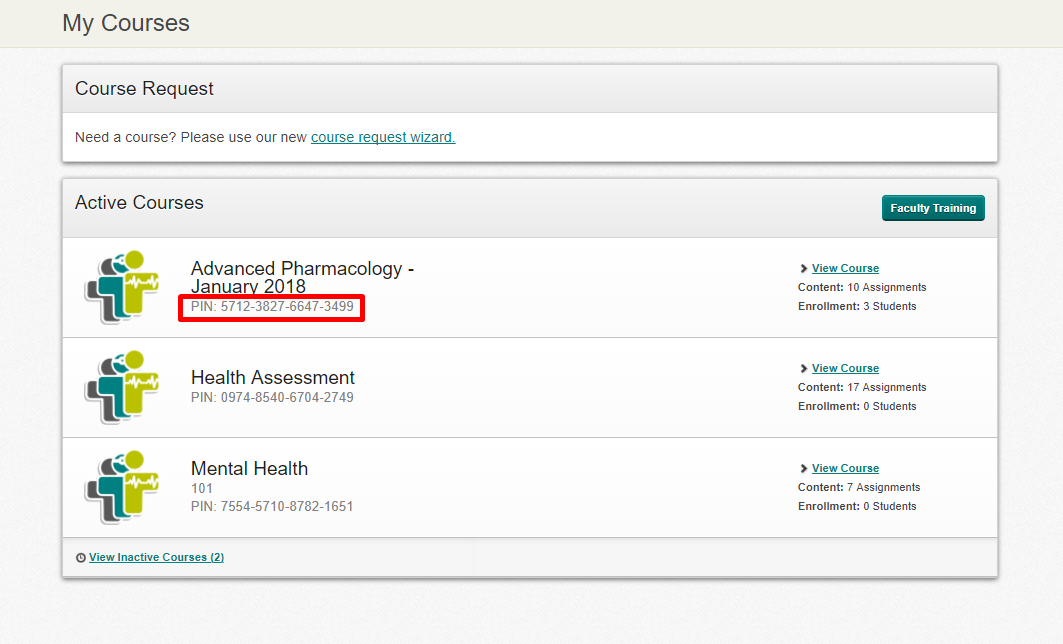 You will notice that the PIN on the "My Courses" page does not include the month and year. Students can enter either version of the PIN, month and year included or not, during the registration process, but we do recommend putting the PIN with the month and year into your syllabus and registration documents since this can help you and your students ensure you are using the most up-to-date PIN.
For a brief overview of the student registration process, please watch the video below: